Blog #1
About inspiration
How did it all start?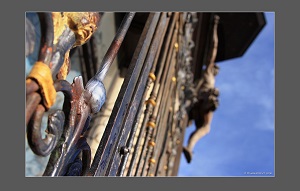 I love Plzen. I am interested in its history and the specific local deliberateness suits me – the way things happen slowly. Perhaps with the exception of the demonstrations after the currency reform in 1953, everything seems to happen somehow peacefully here. We didn't join in the Hussite pillaging, and the Velvet Revolution also sort of just passed through rather than actually happening here. Even the liberation in 1945 was for the most part a civilized affair compared with the turmoil which the Red Army brought elsewhere. For several years now I have been looking for a way to honour Plzen, but except for a few photographs it never felt quite right. You know the feeling when inspiration comes and the feeling that yes, this is where the road must lead. That's what was missing.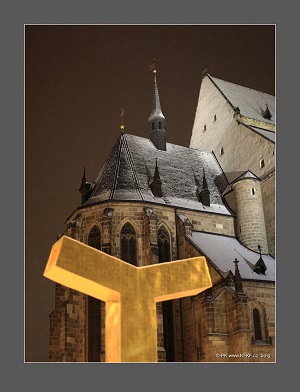 I first saw the GHOSTS OF HISTORY project by Dutch historian Jo Hedwig Teeuwisse online. What surprised me most was that something so beautiful and simple had not appeared much earlier. After all, such a series of pictures could be created in many places, everywhere where they have something to say. And here it all came together: Plzeň, a bit of history, war. Powerful themes in a time when even here some men go for plastic surgery, voluntarily wear pink T-shirts, which used to happen only when the man in question washed his own clothes and forgot that red things have to be washed separately from white. And in those days our media was full of fresh news about how some clerk used the bored military defence intelligence service to spy on the prime minister's lover... From this you can also infer when I started the project. Pure inspiration!
And so it happened that I, a non-soldier and opponent of the current trend of retouched and altered photography, am preparing the first large public exhibit featuring a digital montage of military photos. Isn't life funny?
PK, February 2015
Tweet
Your comments